An ideal place for your seminars in Finistère
Are you looking for a venue for your company seminars in Finistère? 45 minutes from Brest and Quimper, the Hotel Spa Thalassa at the tip of Finistère welcomes your professional events in a superb setting inviting to relaxation and sharing.
The establishment offers you a 50m² seminar room that can be fully adapted and customized according to your needs. Between two work sessions, offer your employees a moment of relaxation by taking advantage of the hotel's swimming pool, spa or restaurant!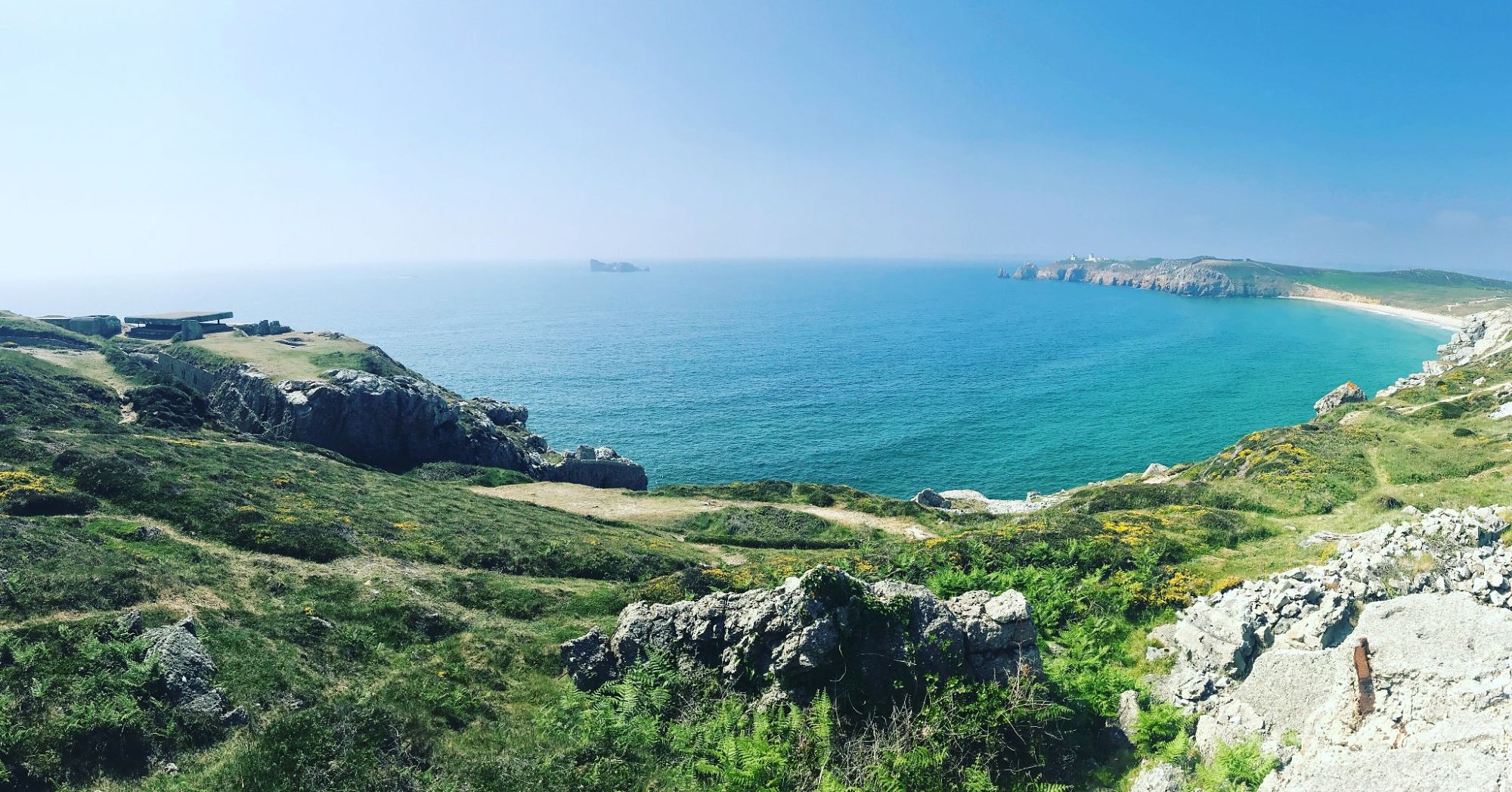 The Hotel Le Thalassa for your corporate event in Camaret-Sur-Mer
Camaret sur Mer is a small town of about 2,700 inhabitants. It is a seaside resort on a human scale. Located at the tip of Finistère, it is nestled in the heart of sublime landscapes.
During your stay for a seminar at the 3 star spa hotel Thalassa, Camaret sur Mer offers you many activities and discoveries:
sports activities: kayaking, swimming, surfing or hiking to discover the coastline.
cultural discoveries: Vauban tower (classified as a world heritage site by UNESCO), megalithic alignments of Lagatjar, ruins of the Saint Pol Roux castle, etc.
Don't hesitate any longer and come to Camaret sur Mer for a moment of change of scenery and relaxation.
The Thalassa Hotel & Spa *** is located near the port of Camaret-sur-Mer, in the heart of the beautiful Crozon peninsula, only 45 minutes by car from Brest or Quimper in Finistère. Brest airport is located at 1h15 flight from Paris.
Open in season from the beginning of April to the beginning of November. Our warm and welcoming team offers you a timeless trip to the Atlantic and will be happy to accompany you in your projects.
Read more
The Thalassa is able to accommodate groups, meetings, seminars, conferences, residential seminars and team-building activities in a seminar room with a capacity of 30 people and in its two restaurant rooms with a capacity of 90 people. The hotel has 48 rooms that offer a unique experience for work, reflection and relaxation. All our rooms can be offered with single, king-size or twin beds.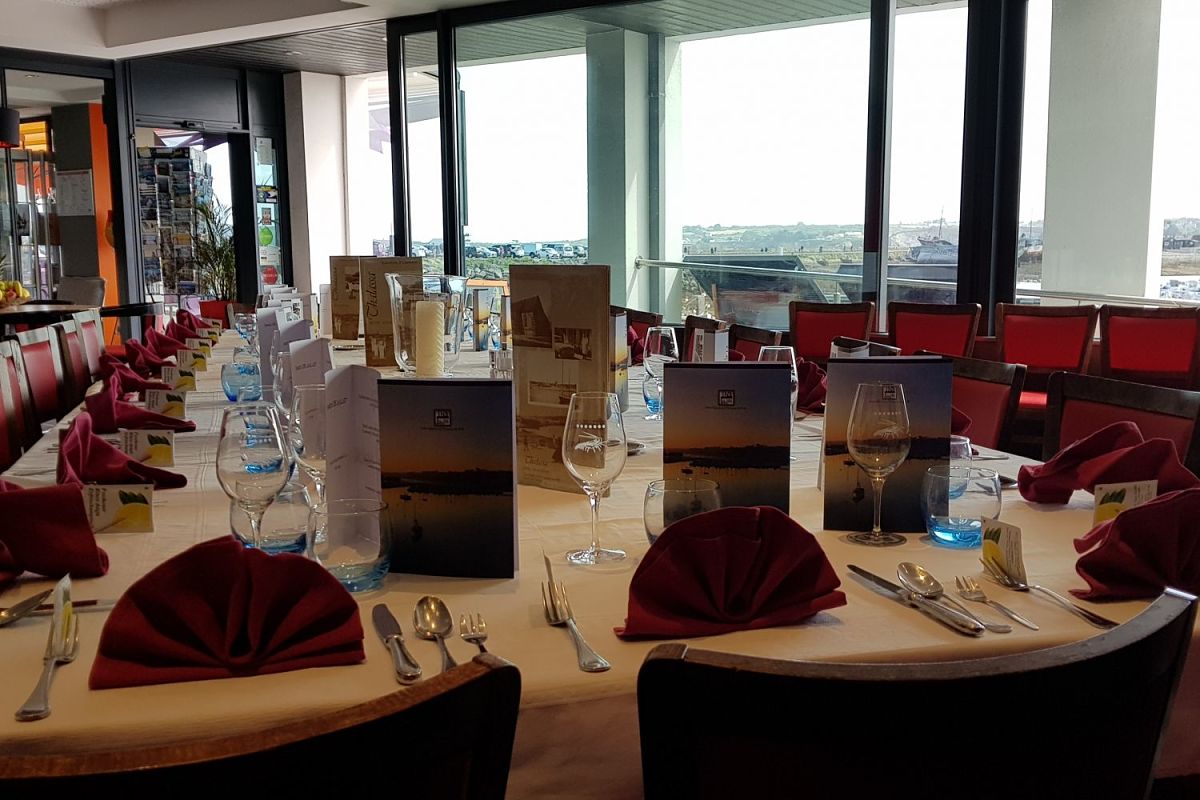 The Thalassa Hotel & Spa has a 50 m² seminar room that can be arranged according to your needs. Our team is at your disposal and will take care of the organization of your meeting (the decoration can be personalized according to your needs).
Thirty parking spaces reserved for hotel guests.
All audio-visual equipment is available upon request for an additional fee.
Equipment
Free wifi in the meeting room
Business center equipped with a computer and a printer
Video projector
Projection screen
Flipcharts
Whiteboards
Markers
Still or sparkling water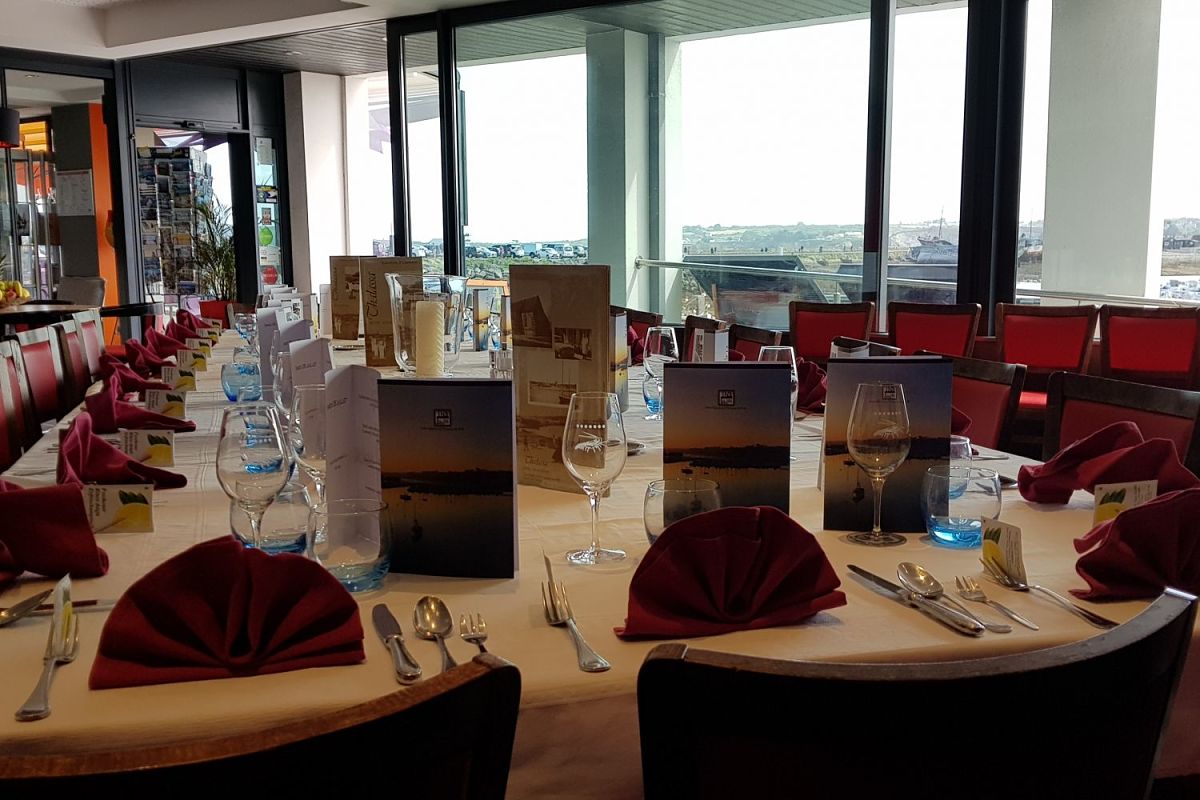 Pure sea air to free your mind
To alternate with your work sessions and meetings or to conclude your stay on a relaxing and pleasant note, the Crozon peninsula is an exceptionally "rich" playground where everyone will find something to do.In addition to our on-site facilities (heated seawater swimming pool with massaging jets and jacuzzi), we offer, in collaboration with our partners, a vast selection of "tailor-made" leisure activities in the fields of sports, culture, entertainment and adventure activities.
Activities
Surfing Sessions
Cruise to the islands (Molène, Sein or Ouessant)
Sea fishing and discovery of sailing
Exploration of the coast by kayak
Climbing the famous 60 m cliffs at the Pointe de Pen-Hir
Introduction to diving in the Iroise Sea
Walking and hiking, running and mountain biking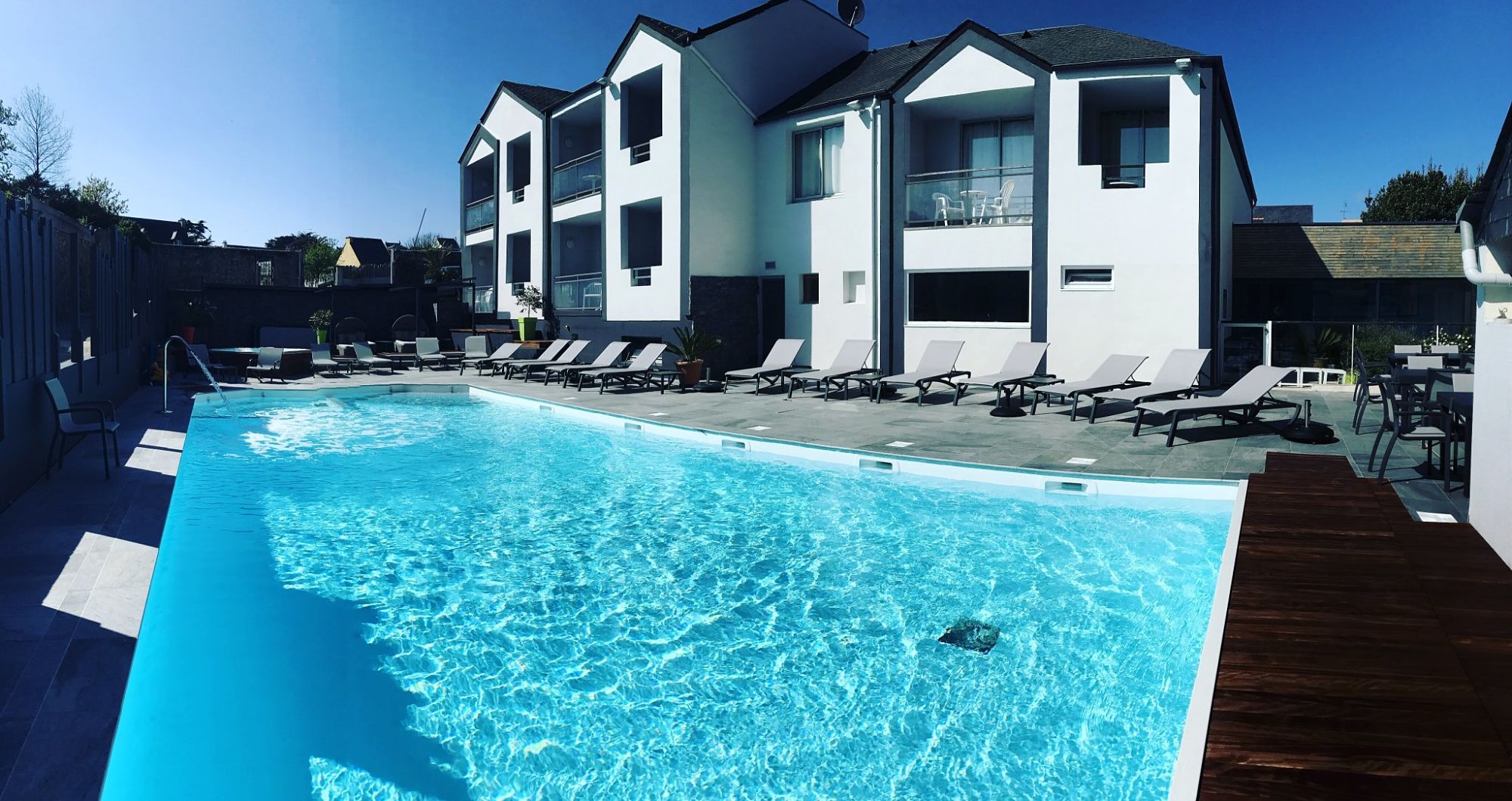 The Thalassa Hotel & Spa has a traditional restaurant with a terrace and a restaurant room with a view of the sea offering refined cuisine. Fish and seafood specialties. Whole fish grilled a la plancha. Chef Cédric Moreau and his team prepare delicious homemade dishes using fresh seasonal products. The best of Brittany in your plate.
Read more
We also offer cocktail packages as well as customized residential and semi-residential seminar packages. Contact us to receive your free personalized quote at competitive off-season prices.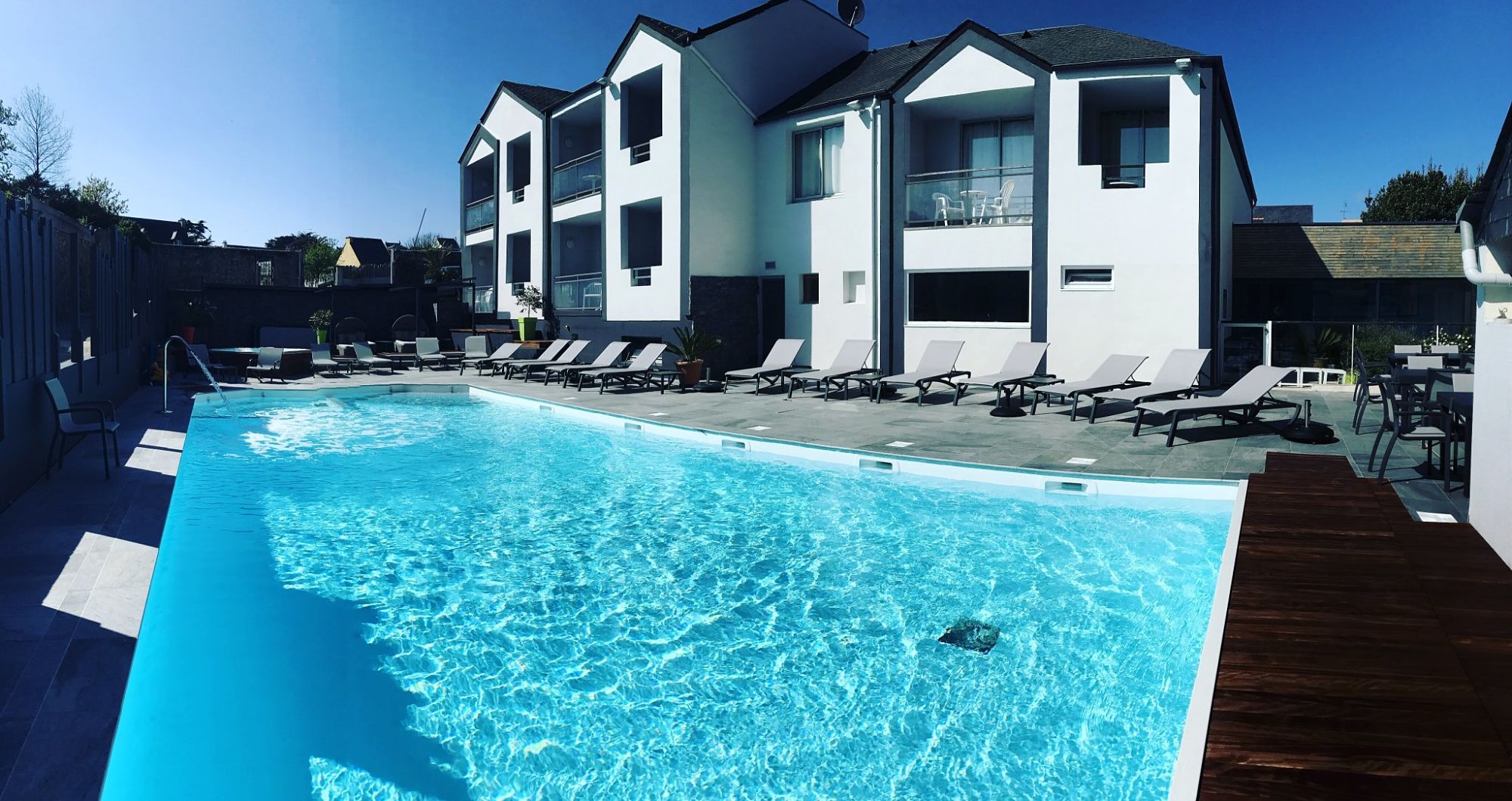 SHARE YOUR EXPERIENCE ON INSTAGRAM!
#HOTELTHALASSACAMARET
DISCOVER THE ACTIVITIES OF THE PENINSULA OF CROZON